Become an Unstoppable Force for Good
Are you one of the people who are committed to making the world a better place AND who are committed to their own personal growth and development: positive change agents, cultural creatives, social entrepreneurs, changemakers…
Have you ever:
Felt overwhelmed by the sheer number of tools and processes out there, and didn't know where to start or how to know what's effective and what is not?
Felt sucked in by society's cynicism and negativity, and yearned to deeply serve and contribute?
Had a vision for the kind of difference and contribution you want to make, and for the kind of lifestyle you want to lead,

but have no idea how to achieve it?
So have I!
Hi, my name is Alan Seid.
I help change makers move closer to their positive impact potential through coaching and online programs.
See what my past and future clients have to say.
I've spent the last 25+ years — including a 7-year self-directed sabbatical — researching and finding answers to the following question:
What are the highest caliber tools, processes, and methodologies that contribute to living in harmony within ourselves, with each other, and with the planet?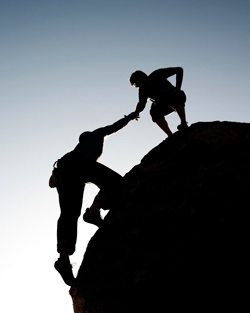 My research and practice outfitted me with a toolbag full of powerful ways to make a difference, be flexible and walk with integrity. My efforts have allowed me to support changemakers like you by:
Working with thousands of clients conducting mediation, group facilitation, business trainings, and couples work.
Teaching rave-review workshops since 1994. My live teaching events ran continuously from 2000 to 2010.
Finding my dream property in 2000 using a step-by-step methodology which I now teach.
Coaching clients on almost every continent, and thousands of list subscribers from over 40 countries.
The old paradigms no longer work!
The old paradigm:
Sees problems as isolated and distinct.
.
.
.
Giving people intellectual information is enough.
.
.
You have to go it alone. It's hard to find good help.
The new paradigm:
Sees the interrelatedness of all the world's problems, and seeks long-term solutions that address root causes rather than symptoms or symptoms-of-symptoms.
We need to become integrated beings with multiple capacities, and an ability to show up with integrity, care, and compassion — and we need to walk the talk and lead by example.
You do not need to go it alone. We are stronger in community. Reaching out for support when we need it is an important skill that shows maturity and supports resilience.
There are 5 areas I consider essential for people both wanting to make a difference and who are committed to personal development:
Mindsets
Tools
Skills
Resources
Community
These are the areas I focus on in coaching and through my online programs.
But please avoid some of the most common mistakes:
Just dabbling
Letting your fear talk you out of what your higher self yearns for (under-confidence)
Getting paralyzed by grief and/or by the negativity in the news media
Swagger (overconfidence) – "I am evolved enough, thank you very much. Others should evolve to my level, then Earth will be like Heaven."
A lack of commitment to excellence and low integrity
PLEASE TAKE ONE MINUTE NOW AND:
Enter your name and email in the sidebar so that I have permission to stay in touch with you. I send my subscribers highly valuable tips, tools, mindset pieces and relevant offers.
Free Strategy Session
Main benefits of this free consultation:
– Clarify your goal or dream
– Identify the Number One obstacle preventing you from reaching it
– Discover a path for getting from here to there