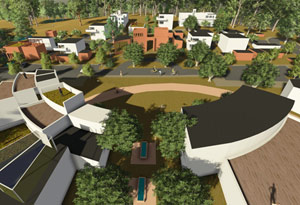 Are you curious about other ways of living, besides the one family/one house or apartment model that most people live in the U.S.? So are we! Some of the ways we can do that is by exploring the role of compassion, bringing people closer together by increasing our interdependence on each other, cultivating honesty and conscious feedback. Listen to a full interview with Karl Steyaert by Alan Seid, Cascadia Workshops founder. Karl and Alan talk about a 7-step model that builds closer connections with yourself and with your community.
Karl Steyaert has dedicated years to studying, teaching about, and consulting with "intentional communities" around the world including Scotland, India, and the U.S. His work has been to focus on contributing to peace, justice, and sustainability. Karl has also been a trainer at our annual Blackbelt Communication Skills Retreat, held in Washington State.
Check out our Nonviolent Communication ™ Education
~ For Creating Powerful, Productive Connections with Yourself and Anyone Else
Get the entire set of interviews from A Path With Heart
A huge amount of inspiration for one low price
A Path With Heart: Telesummit on NVC and Social Change – Recordings and Transcriptions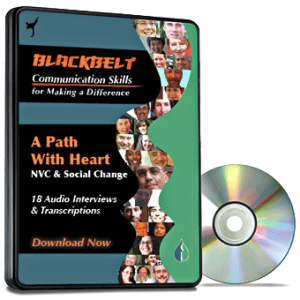 Discover leading-edge social change work that is truly creating a difference

Hear in-depth interviews with some of the world's best-known Nonviolent Communication trainers

Get inspired with stories, tools and resources
We've brought together an amazing team of teachers and leaders who reveal valuable practical social change applications of Nonviolent Communication including Robert Gonzales, Miki Kashtan, Dominic Barter, Rabbi Michael Lerner and over 20 others.
Learn more on our A Path With Heart sister website
Get the full recordings and transcriptions of A Path With Heart: NVC & Social Change Telesummit
Get details.
only $30!

Only available as a download.
Dive deeply into the crucial skills of Nonviolent Communication – compassion, curiosity and truth-telling
Blackbelt Communication Skills Complete Training Transcription Pack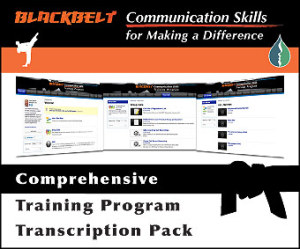 Learn the 4 ways to interpret any message
Realize deep distinctions between requests vs demands
Gain key tools to resolve internal conflicts and get to know yourself more compassionately
Develop potent practices around gratitude and appreciation
All of the information from over 50 different video training videos in a 174-page PDF that shares the best of Alan Seid's 20 years of studying effective and compassionate Nonviolent Communication.
Get the full transcriptions of the Blackbelt Communication Skills Online Program.
Get details.
for $77

Only available as a download.
Save