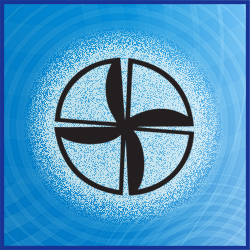 The Integral Framework is a theoretical and practical framework which attempts to honor and include the most knowledge and wisdom from as many sources as possible.
Integral Theory has been pioneered by Ken Wilber, considered the most widely read and influential of contemporary American philosophers, and who has been described as "the Einstein of consciousness."
His framework attempts to integrate the wisdom from East and West, as well as from pre-modern, modern and postmodern worldviews.
At Cascadia Training & Mediation, we apply the Integral Framework to everything we do.
Our Integral Sustainability workshops are essentially a "guided tour" of integral theory and practice. After covering the basic layout of the integral model, we discuss it's applicability to our own growth and development, as well as to the fields of education, politics, medicine, and sustainability.
Our Experience with Integral Theory & Integral Sustainability
Alan Seid began studying Integral Theory in 2000. In 2004 he attended Integral Institute's Integral Ecology and Sustainability Seminar in Colorado, with Ken Wilber. Since then, he has presented the Integral Framework and consulted with numerous individuals and organizations, among them Bellingham Institute of Noetic Sciences and Sustainable Global Leadership Alliance.  Alan's particular expertise with Integral Theory is its application to sustainability work, so he also offers a workshop titled "Integral Sustainability."
Our e-learning products include this teleseminar course offered by Alan:
This telecourse recording gives NVC Practitioners a guided tour of Ken Wilber's work, a meta-theory (theory of theories) that includes as much knowledge and wisdom from as many sources as possible. You will explore how NVC and the Integral Framework mesh, overlap and complement each other.