Blackbelt Money Skills – Home Study Course
This home study course is for you if you struggle with — or if you can answer no to — any of the following:
Do you have enough money? Will you ever?
Are you spending enough time with your family and friends?
Do you have time to participate in things you believe are worthwhile?
If you lost your job tomorrow, would your world fall apart — or finally make sense?
Are you satisfied with the contribution you have made to the world?
Are you at peace with money?
Does your job reflect your values?
Do you have enough savings to see you through six months of normal living expenses?
Is your life whole? Do all the pieces — your job, your expenditures, your relationships, your values — fit together?
This course is for you if you want to create a relationship with money that is clear, empowered, and non-stressful, and in which money plays a purposeful role in the life you want to lead, rather than life being about chasing money or avoiding it.
Thousands of people who have applied this process report:
reduced stress around money
feeling more empowered in relation to money
greater clarity with money
getting out of debt faster than they thought possible
living within their means and creating savings (when before it seemed impossible)
re-connection with greater meaning and purpose, in life and work
time freed up for things that are important (whether family, community, service, etc.)
This course includes SIX 1-hr+ Audio Sessions with handouts.

⟡ ⟹ ⟹ ⟹ ⟹ ☆ ⟸ ⟸ ⟸ ⟸ ⟡
About the presenter: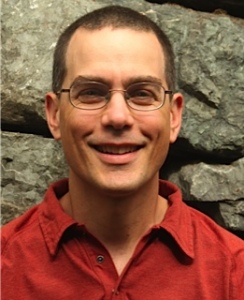 Alan Seid has been implementing this money skills program since 1992, with transformative as well as measurable results. He has been teaching this methodology since 1994, when he became a member of the New Road Map Foundation's Speakers Bureau.
Alan has been a guest lecturer on this topic at the University of Washington Business School, Antioch University Seattle, and the Fairhaven College Sustainable Communities Conference, among many others. Formerly Board President of the New Road Map Foundation, Alan also runs Cascadia Workshops, which is devoted to empowering leaders and aspiring leaders to make the biggest difference they can.