Manifest Your Dream Property or Anything You Want in Life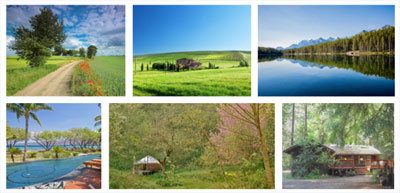 You can easily imagine many details of your ideal place to live, ideal job or business, romantic partner, or any other thing you dream of having in your life.
You can envision how amazing it would be to dwell in your sanctuary, work with passion or love fully.
You know what you want to do there on your property.
It just seems to be out of your grasp…
But what if you had a tested, step-by-step roadmap to guide you in:
strengthening the mindsets that will sustain your efforts over time

developing your vision with detailed clarity

finding the actual property
Discover the 10 practical steps that will take you from your dreams into the reality you only imagined was possible. These include highly valuable tools and tips on:
mindsets for a successful process
brainstorming what you envision
categorizing and prioritizing different aspects of what you want
focusing your efforts and holding your vision over time
and much more
Learn from an experienced and inspiring teacher
Alan Seid has been helping people make a positive difference, create the lives they want and honing their internal resources for over 20 years. In this recorded teleseminar, Alan walks you through the process he has helped many others with and used to find his own dream property for much less than full market price: 25 acres with a residence and a retreat center, natural mountain springs, creeks and pond, lush forests, sunny meadows and much more.
Alan's engaging style and illustrative examples make the learning enjoyable and inspirational. Hear other classmates from the teleseminar contributing their own ideas and feedback that will answer questions you didn't even know you had!
Download the full package that includes:
• mp3 audio files – 25 chapters totaling 1 hour, 52 minutes
• Find Your Dream Property Step-By-Step Workbook (30-page pdf)
Download the mp3s or stream now on any device with our player